The Plus Academy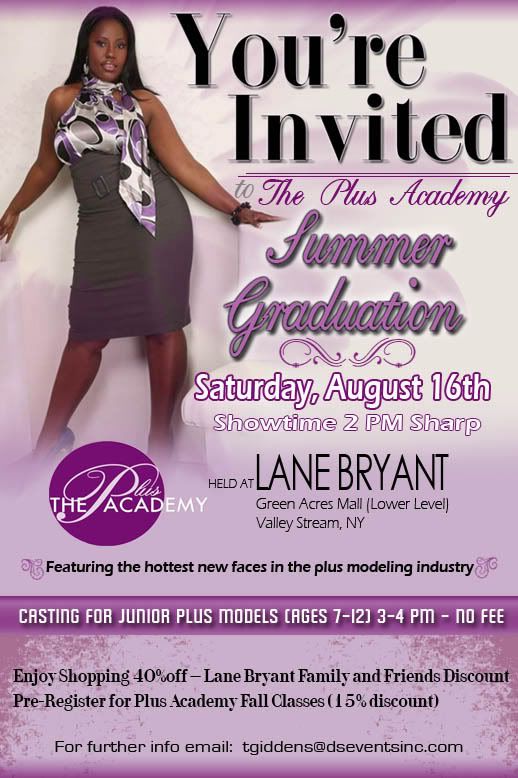 The Plus Academy is New York City's leading model training and development program, exclusively for plus size women.
Since 1999, we have provided unsurpassed training and guidance, helping to launch the careers of several plus models, many of whom have appeared in print ads, runway showcases, television programs, online magazines, designer showcases, pageants and more. We also offer a variety of personal development and lifestyle workshops for plus size women and pre-teenagers.
Our classes are taught by a team of professionals who are experienced in the plus size market and in conducting workshops associated with issues affecting plus size women.
For more information on our program and the classes offered, visit The Plus Academy on the web:
www.theplusacademy.com
A testimonial:
Hi Diva,

Words cannot explain what attending and completing courses at the Plus Academy has done for me. My whole attitude about life changed. I can truly say that attending the Plus Academy was an all-time life-altering experience. And if I have not said it before... thank you for enabling me to reach my HIGHEST POTENTIAL.

Sincerely,

Stacey Sylla